I always do all of my nail art myself and thought Id share a little how to with you guys to show you can have amazing nails on a tiny budget. Enjoy.
For this nail art you will need a black polish, two metalic colours (Ive chosen pink and green) and a glitter polish. I've used the best, cheap polishes that I could find so you can defo do this nail art on a budget: nail polishes from beautyuk, miss sporty and 17) The first step is to paint your nails black.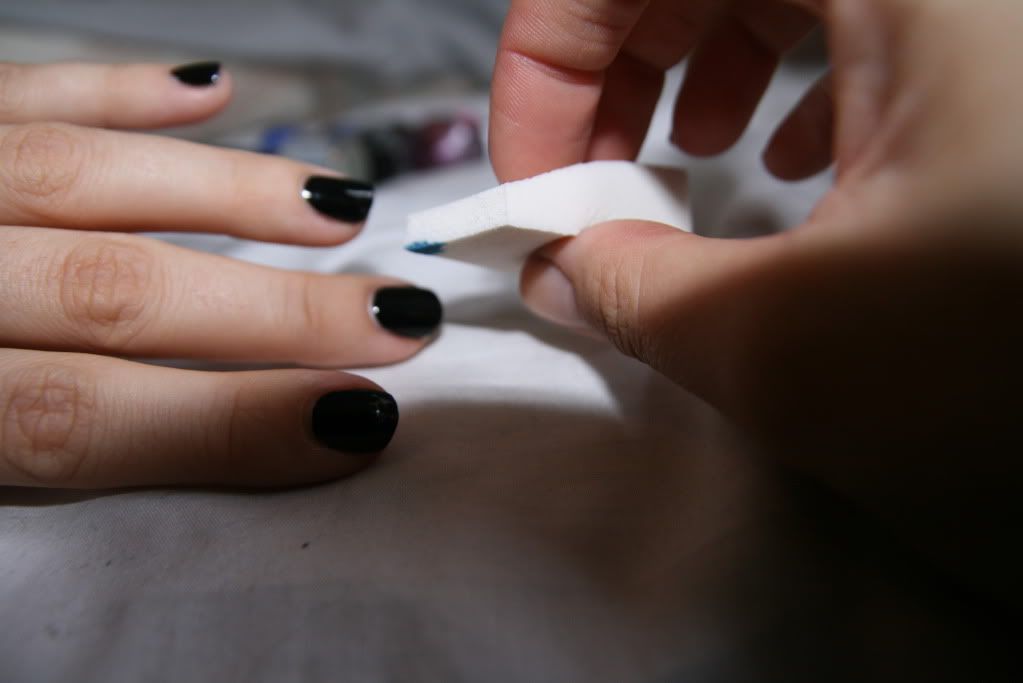 Then the second step is to use a make up/ foundation sponge to sponge on the green colour. simply paint the polish onto the sponge and sponge it randomly over each nail. the good thing about this nail art is that it doesn't have to be exact or neat.
Next add you pink polish and sponge on top of the green and add a glitter top coat... voila! cosmic nails. Penny xo