LOOK ONE
LOOK TWO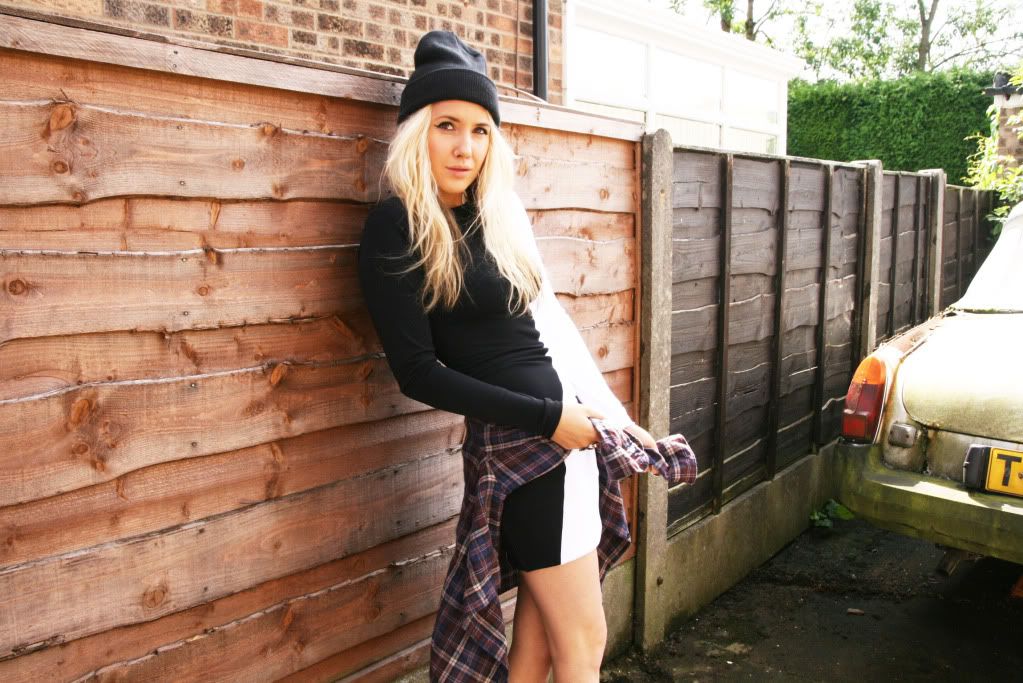 LOOK THREE
(Dress c/o
Gorgeous Couture,
camo jacket Tokyo Vintage, HOMG platform kicks Jeffrey campbell, studded bag Forever21, beanie Carhartt, check shirt Uniqlo, black wooden cut out wedges Jeffrey Campbell)
I was psyched out of my tiny mind when the guys at
Gorgeous Couture
got in touch about a post they wanted to do with Fashion-Fade. Now, normally I'd think that their stuff was far too glam for my rat tail hair, ankle boot wearing way of dressing (and by dressing I mean whatever falls out of my wardrobe first) but the challenge was to style a dress of my choice in three different ways. I chose the diagonal monochrome dress and was pretty happy with my choice you can get yours
HERE
. The price points are a little higher than some other online retailers that I've used before BUT I got the extra small and the fit was so good it was as if it had been made to measure, and hopefully I've shown that the dresses are pretty versatile! Anyways, seeing as I'm not glam in anyway shape or form, I decided to keep the styling pretty casual, bar one outfit where I teamed the dress with my amazing new Jeffrey Campbell wooden wedges (a gift from a rather lovely boyfriend) as this is something I'd wear if I were ever invited to a respectable social occasion (I wouldn't class my usual haunts as respectable) The first look is slightly dressy, look two is more for days out with friends and look three is how I'd wear the dress for work. So yeah, I hope you liked how I styled it and make sure to check out the
Gorgeous Couture website!
And don't forget to check out their blogpost with extra shots :)
You're probably bored of me apologising for my lack of posts (I am actually sorry) But my backlog seems to be calming down now and I'll be more regular in now time. Lots of Love as always Penny xo