Look 1: Weekend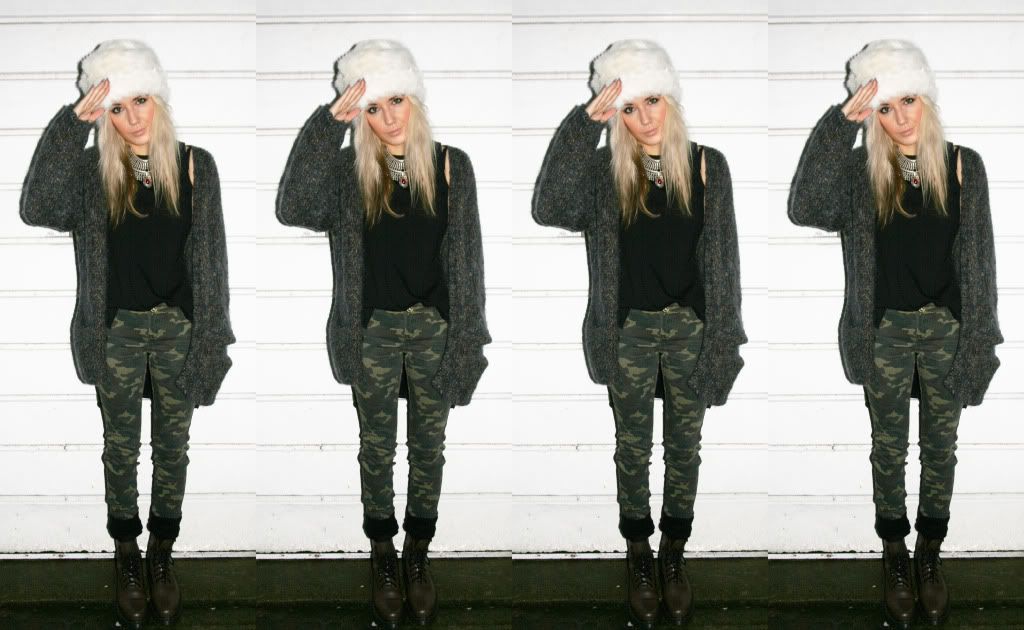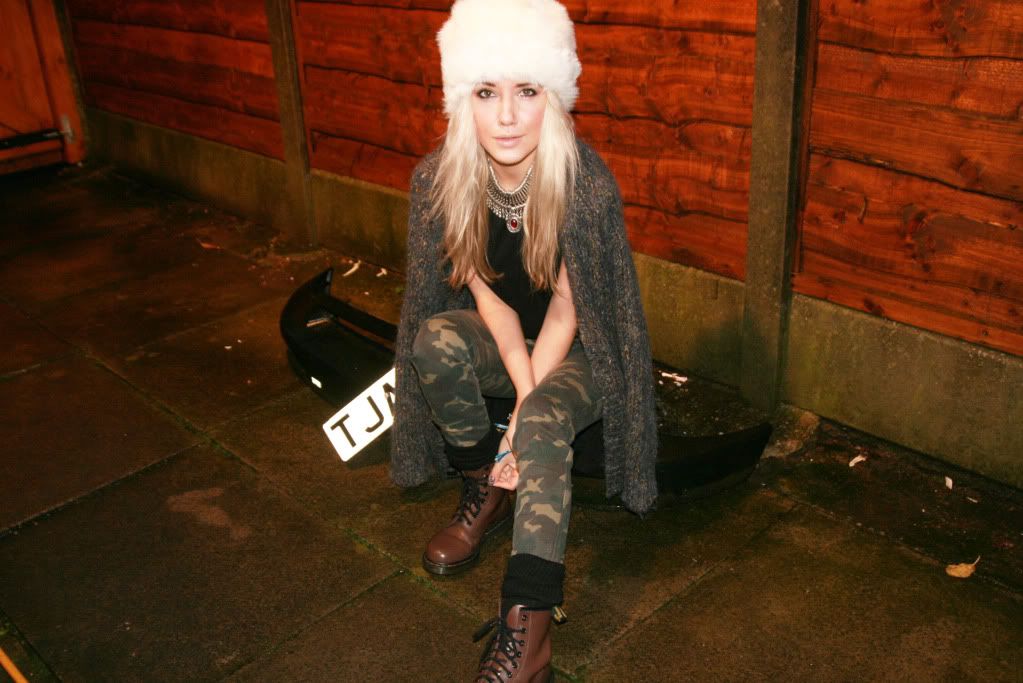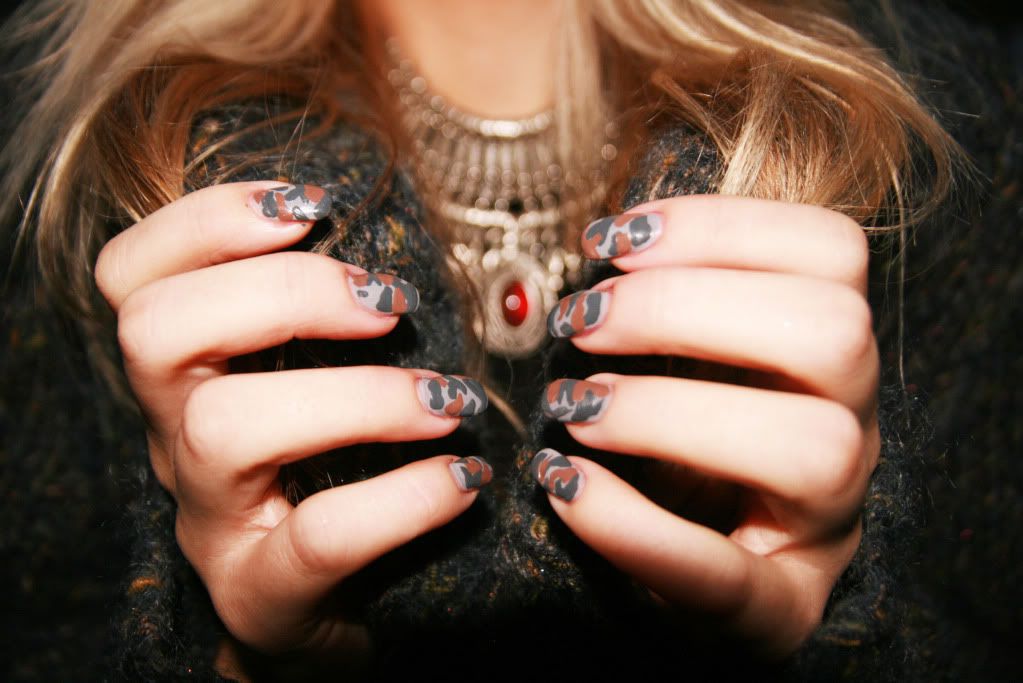 Look 2: For Work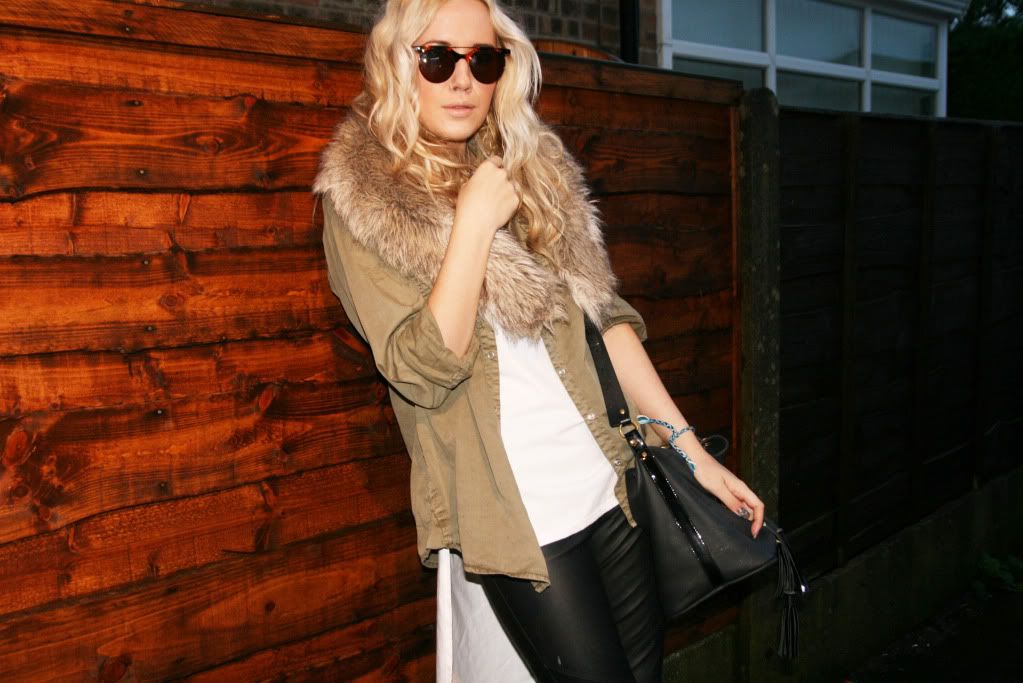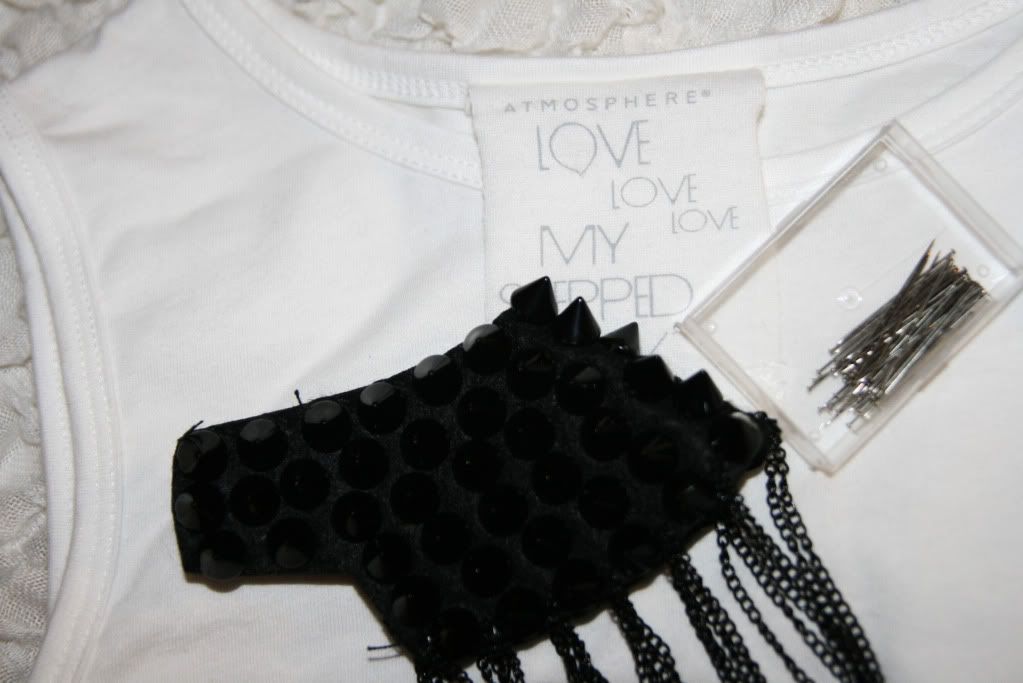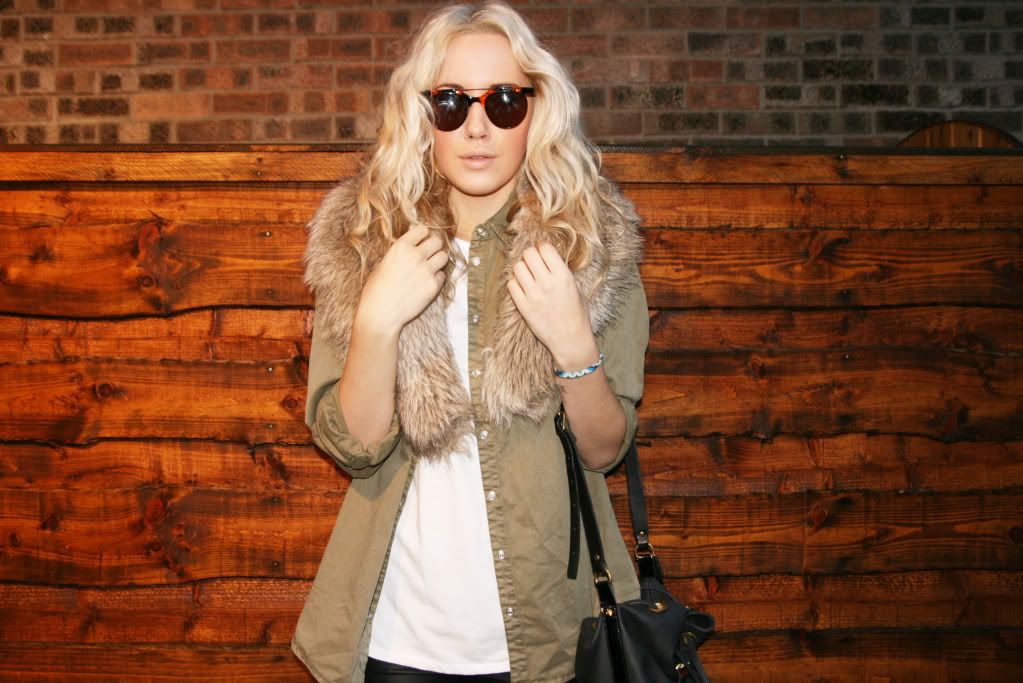 Look 3; Night out
How To Wear Key Pieces: Camouflage jeans Newlook,
White fur hat River Island, Camo print vest Cameo Rose, Khaki shirt New Look,
sunglasses Primark Mens)
I was so happy when the guys at vouchercodes.co.uk asked me to take part in an AW How to wear challenge to pick key pieces from the high street based on this season's military trend. I was given a budget of £80 and asked to buy three key pieces from the high street to update any girl's wardrobe for this season.... due to the fact that shopping for clothes is my favourite hobby, I bit their hands off and jumped at the chance to take part.
Finding three key pieces was really hard, mainly due to the fact that I love ALL things camo, and found myself getting slightly carried away. (I was wearing a camo jacket at the time which lead to some odd stares from fellow shoppers) I styled the items into three key looks including Weekend/casual, workwear and Night out. I decided on a pair of camo jeans, a camo vert, khaki shirt, some sunglasses and a big fury white hat (obviously) Faux fur and spikes lend themselves to the military look, so I would suggest that you drape yourself in both to avoid looking like you're in the TA..... OH and I added some crappy attempt at Camo nailart too.... turns out it's pretty hard.
Look One:
This is how I would wear this look at the weekend. I teamed the Camo jeans with a Primark dip heam tee and added the hat from River Island (any hat that can double up as a cuddly toy is ideal in my eyes) I opted for a massive old cardigan, thick socks and Dr Martens to add to the cosy-ness.
Look Two:
I wanted to include a military look that was camo-free for those people that may find it a bit scary. This shirt from New Look is amazing for layering up over knitwear and I added my trusty fur collar. The sunglasses are my new favourite thing... They make me look like some kind of dictator which I think adds to the military feel. I added some spikey epaulettes to my dip hem Primark vest to add to the drama.
Look Three: Night out
At the moment this Leather skirt I got from Topshop a few years ago is my go-to item on a night out. I teamed it with the Camo vest and my jeffrey Campbell spike litas and a hat (due to the unexpected rain)
Hope you enjoyed..... and remember looking like G.I Jane is your idol is no bad thing. Lots of Love Penny xo