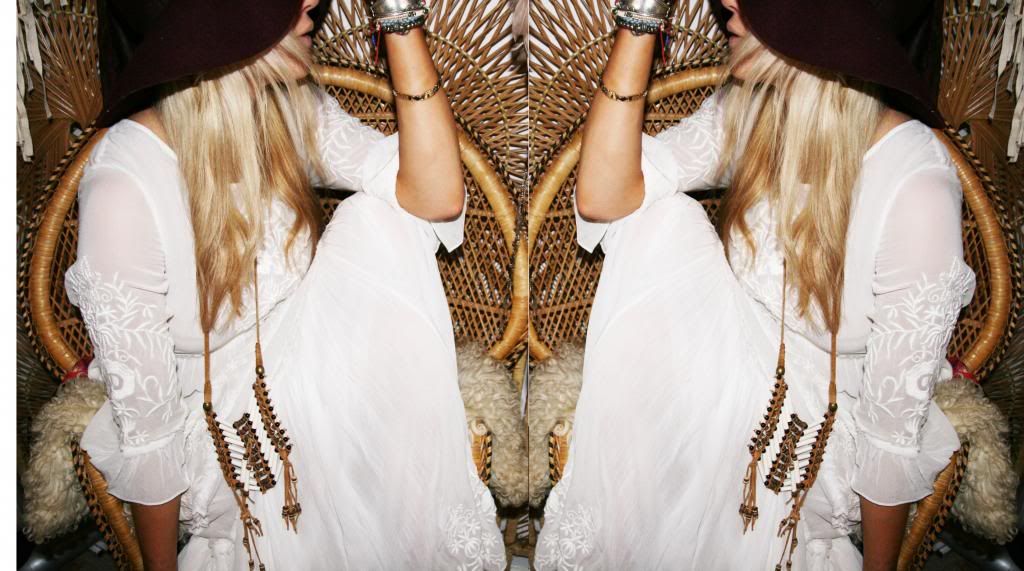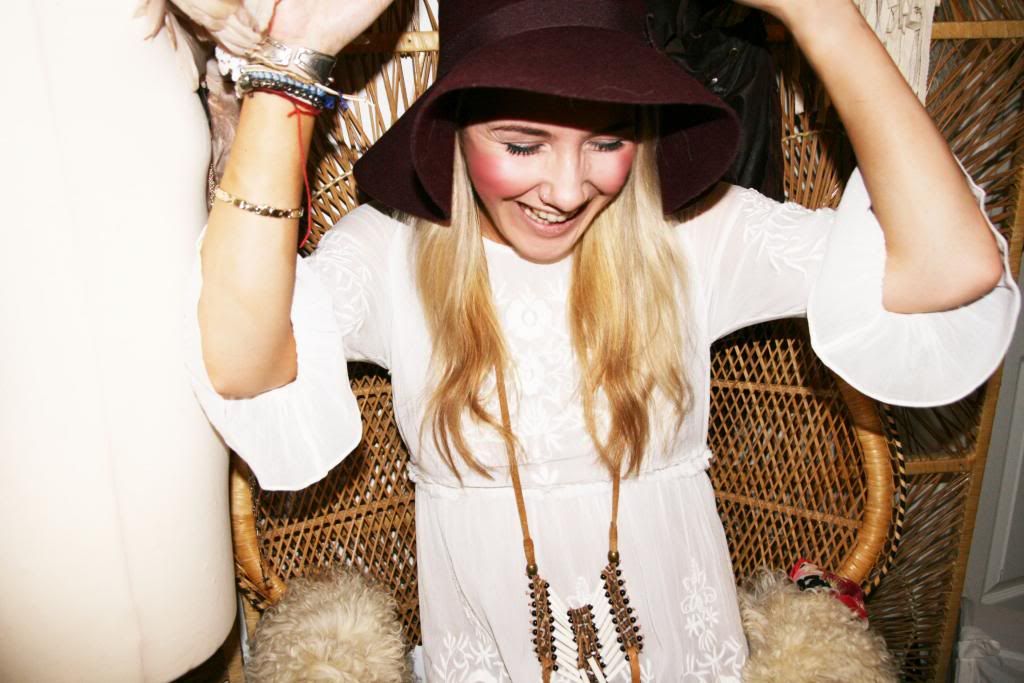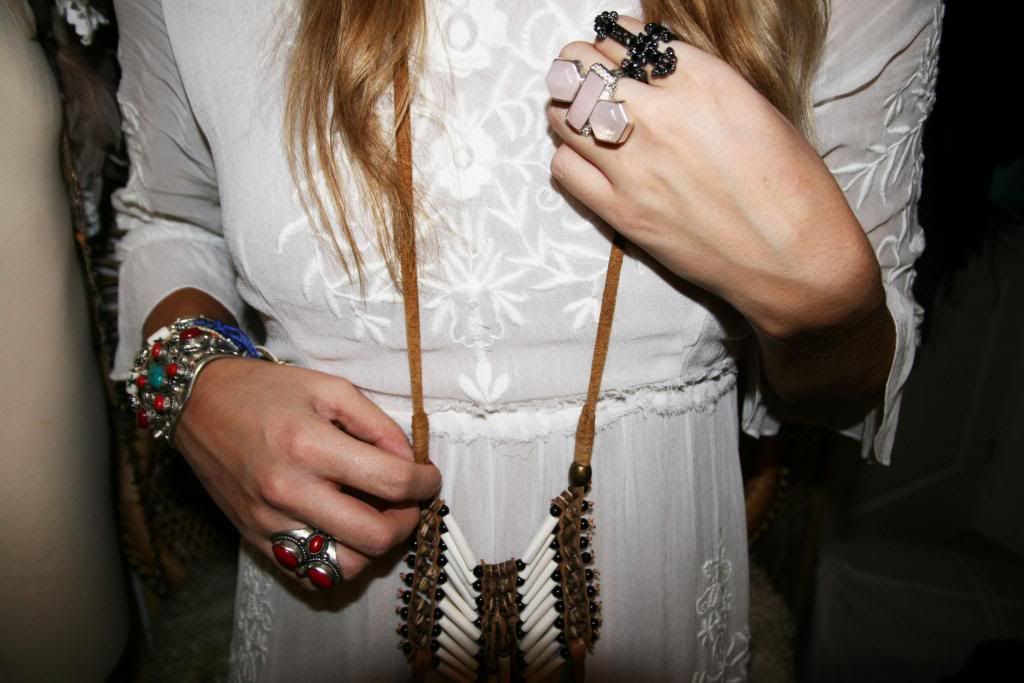 (Hat H&M, dress c/o Free People,metal bag from Morocco, wolf & cub breast plate c/o Spell and the Gypsy collective, jewellery assorted)
Ok, so this year is starting out to be pretty amazing. Im off to Berlin next week with work to show the Latest Native Youth collection (the new Menswear brand that I work for) at Bread & Butter which I'm pretty excited about so I'll show you guys some photos when I get back! Normally I don't like to overly plug brands to you guys, as I feel like the blogging world is pretty saturated with that at the moment and I know how forced and false it can feel. But when two of my absolute favourite brands (IN THE UNIVERSE EVER EVER) contacted me and asked to work with Fashion-Fade, I obviously jumped at the chance, as I want to give these guys as much support as I possibly can. If you love them as much as I do that's great, if not then thats fine too.
The amazing guys over at Free People got in touch with me and let me pick a dress from their absolutely dreamy
maxi dress collection
to celebrate them launching over here in the lovely UK. Obviously I went for one of the prettiest, floatiest
maxi dresses
I could find and decided to go with the
Romance
maxi. The detail and embroidery is amazing and it really made me look like a little floaty cloud when going for drinks with friends last week (totally the look I was going for.) I teamed the dress with a big floppy hat and my metal engraved bag that I picked up in Morocco last year.... I cant believe Ive never shown it to you guys before!
The lovelies at Spell & the Gypsy Collective also hooked this sister up with an amazing package of Christmas goodies including this gorgeous breastplate to go with my dreamweaver bag (get yours
HERE
) that i will share with you in my next post.
In the meantime, I hope you guys are all having an equally good start to 2013 and lots of love as always.
Love
Penny xo
And finally, the soundtrack to this outfit by one of my favourite bands... I'm going to start posting music a lot more I think, as my taste in music is beyond eclectic so I figure some of you might like it.