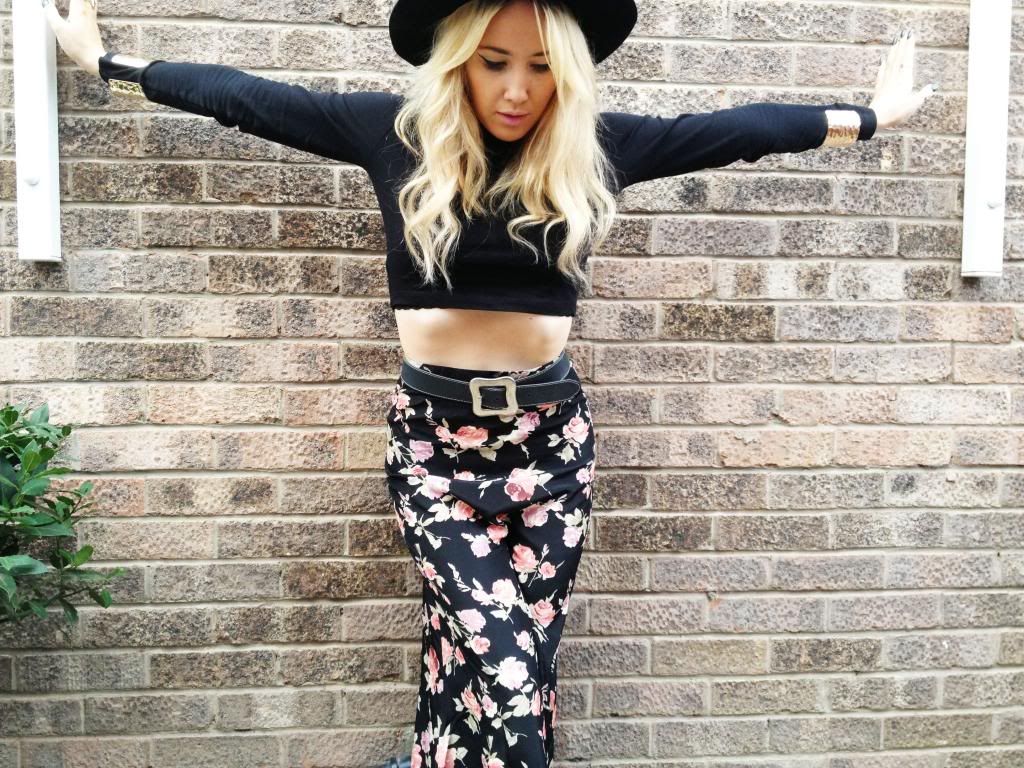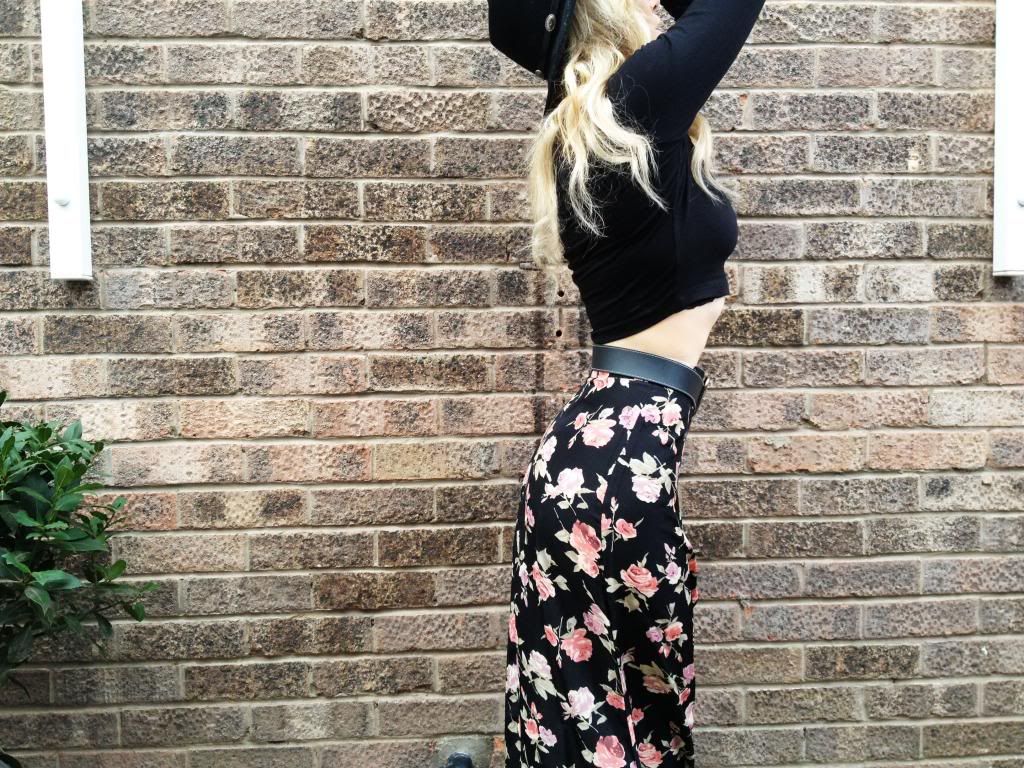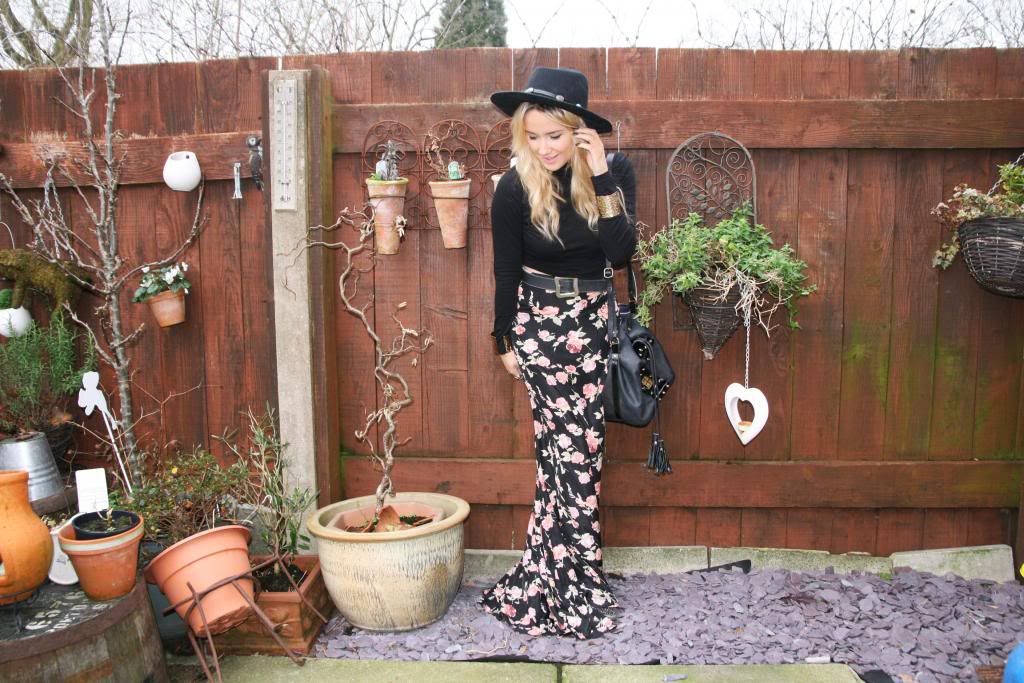 (Hat vintage, top Primark, belt vintage, skirt c/o Missguided, bag Baia Bags, gold cuffs Claire's Accessories, rings assorted)
So I'm back. My new year's resolution was to post more and seeing as it's the 22nd of January and I'm only just posting, I'm guessing that you can see that it hasn't gone exactly to plan!
I actually have lots of stuff to show you guys and lots of outfit posts too. Work has been crazy and I've just got back from a week in Berlin at the Bread & Butter trade show. But rest assured, I will be back in your blog reading lives with a vengeance. Anyways, less about me and how completely rubbish I am and back to my outfit...
This skirt is an absolute dream. I knew from the moment I saw it that this would be the beginning of a truly beautiful friendship. It looks a little long on me, partly because I'm pretty short but also because I have flat ankle boots on... but I kinda like having a train following me round. It makes me feel special so it's all good.
The hat is a long lost treasure that I found in my dad's wardrobe at home. He bought it on a trip to Florida when I was ten along with a pair of very questionable cowboy boots (he wore it first Ke$ha) ... but anyway, it's mine now and I couldn't be happier about it! I teamed the hat and skirt of dreams with some chunky gold cuffs and my custom made baia bucket bag to add a bit of hardware. Hope you like it!
Lots of love and unicorns
Penny
xo