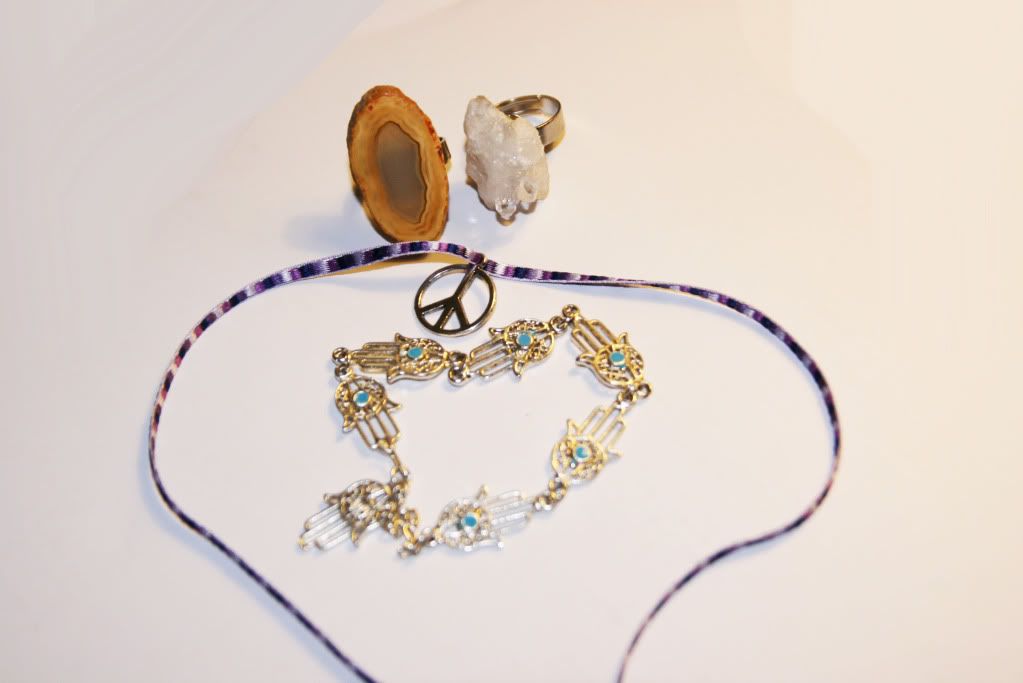 (ASTRAEA agate slice ring, ASTRAEA Agate crystal cluster ring, ASTRAEA peace charm ribbon bracelet, ASTRAEA fatima hand good luck and protection bracelet)
OK guys, sorry about my little blogging break, Ive been ill with my anual dose of tonsillitis/cold/general felling like crap situation AS WELL as shooting a shoot for More! magazine which will be out very soon (eeeek!). This is the ASTRAEA giveaway that I have been promising FOREVER and haven't got around to posting it. All you have to do is follow the steps below and you can win lots of ASTRAEA goodies :) I hope you guys like the prize and want to enter. All the prizes are made by me and I put a lot of hardwork and love into everything I make. GOOD LUCK!!
1) Follow me on Google friend connect (at the bottom of the page)
2) Follow me on BlogLovin
3) Like the new Fashion-Fade page on facebook
HERE
4) Like the ASTRAEA page on facebook
HERE
5) leave your name and email address below in a comment.
Good Luck to all of you! and I promise I wil be back prancing around in ridiculous outfits very soon :) xo
P.S apologies for my croaky voice and rambling on my video... need to stop doing that.
COMPETITION NOW CLOSED PLEASE DO NOT ENTER. THANKS :)