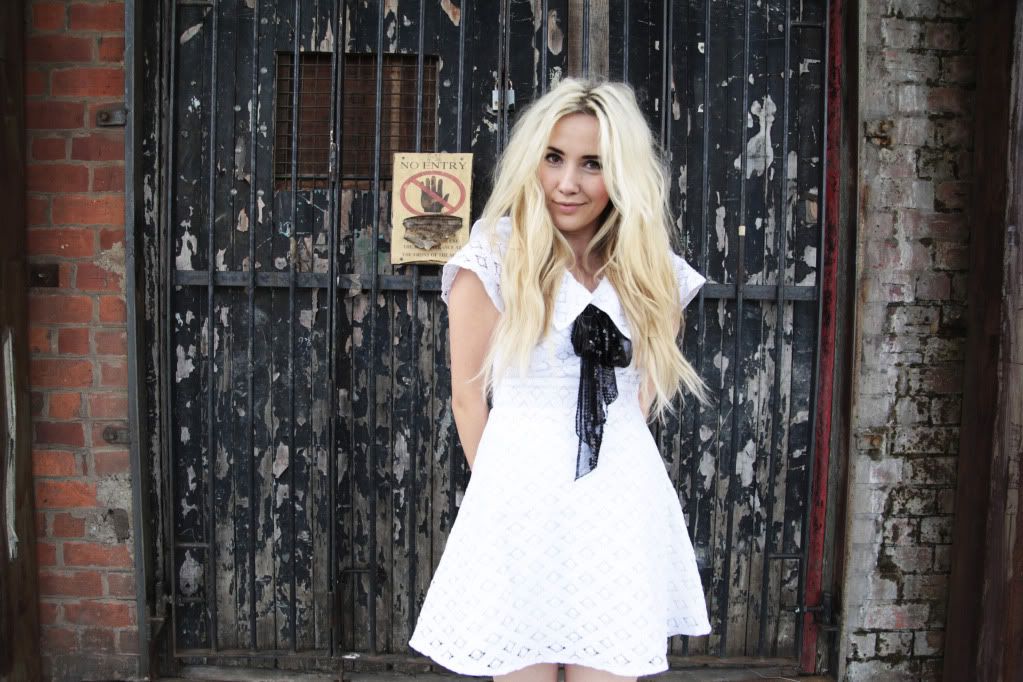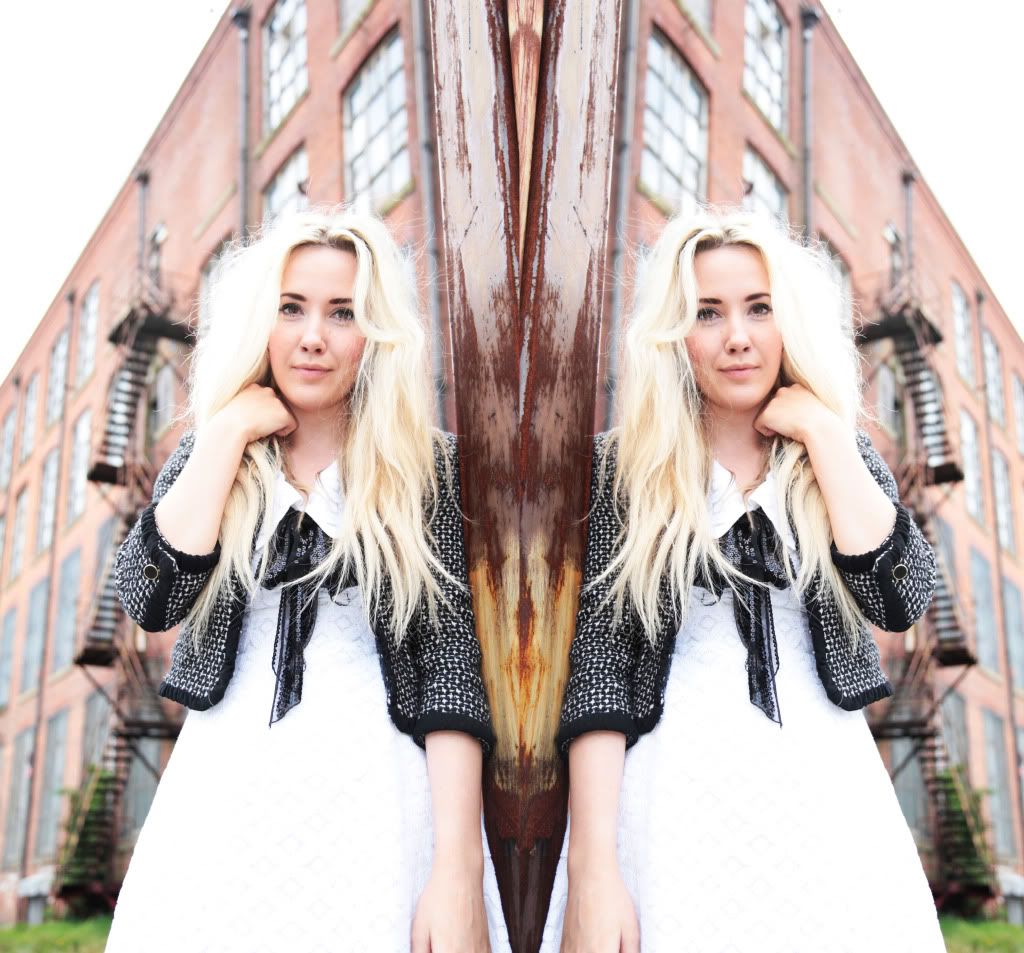 Photos by JCWS.... he's shy.
(Dress courtesy of DAHLIA, neck tie thrifted, jacket Topshop, shoes Jeffrey Campbell)
Whilst I was in Japan, the absolute mega beauts at Dahlia sent me this little lace dress.... pretty nice welcome home present after a 20 hour journey! They've also told me that you can all enter a comp to win one of their gorgeous sequin collar blouses
HERE
all you have to do is like and share the Dahlia page on Facebook... Good Luck! Anyways... I loved the dress and instantly knew I'd be throwing on a little black neck bow (I tend to do this with any garms that has a collar.... some sort of weird habit) I also decided to dust off this ancient topshop jacket and team it with my gnarly GAGA style platforms to toughen it all up a bit.... perfect ensemble for prancing round an old mill. In other news, I'm still pretty tired, but afternoon tea with my momma this weekend should sort that right out. At the moment this is about as summery as my outfits will get due to the British weather being totally uncool as usual. In the meantime, keep contacting me with your ideas for Fashion-Fade. you can email me on pennyfashion-fade@hotmail.co.uk Lots of love and hope you like! xo p.s I hope you like my dance SKILLZ.... totes the moves I bust on a night out.