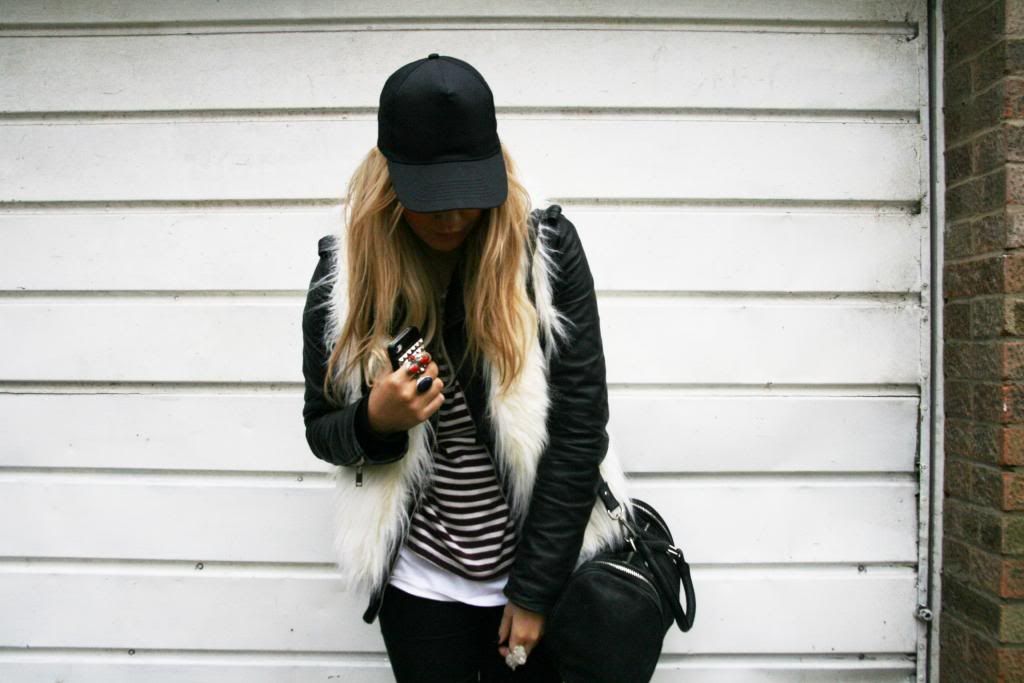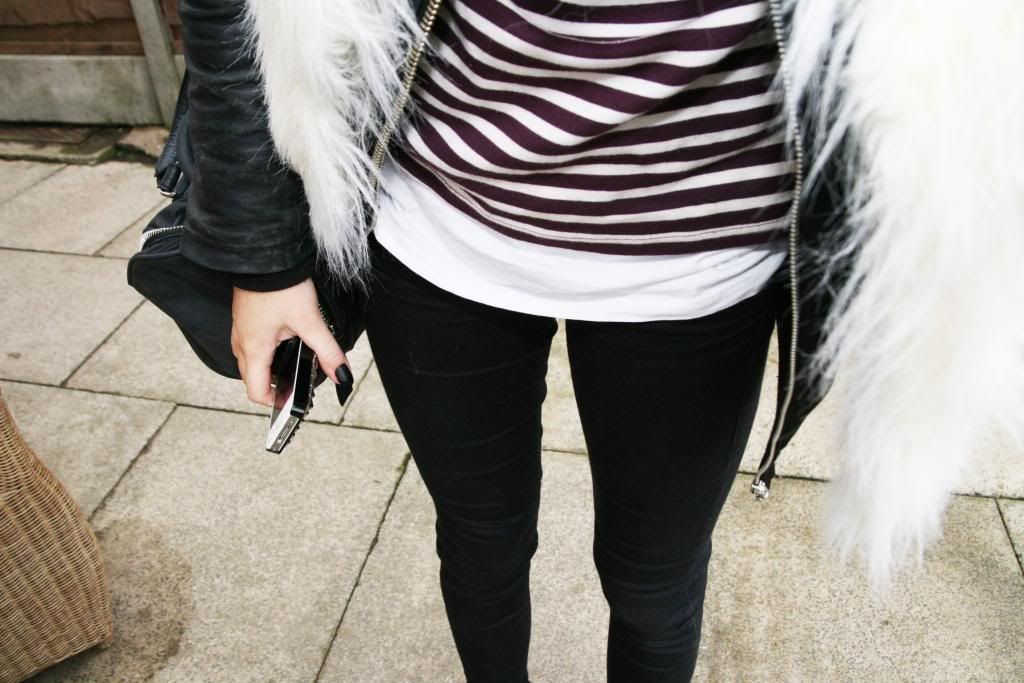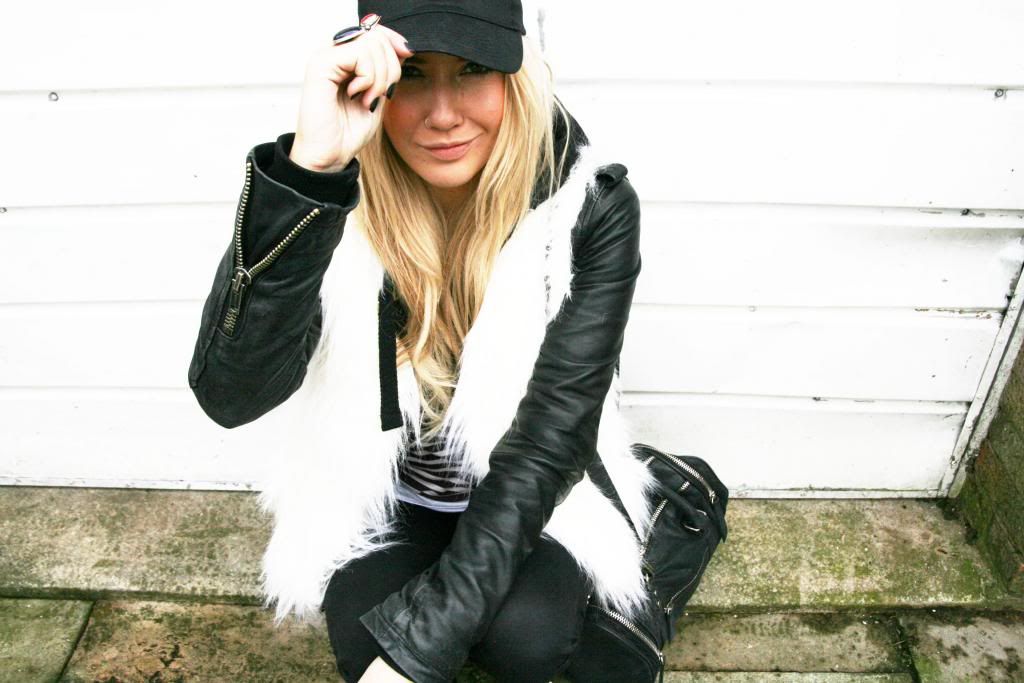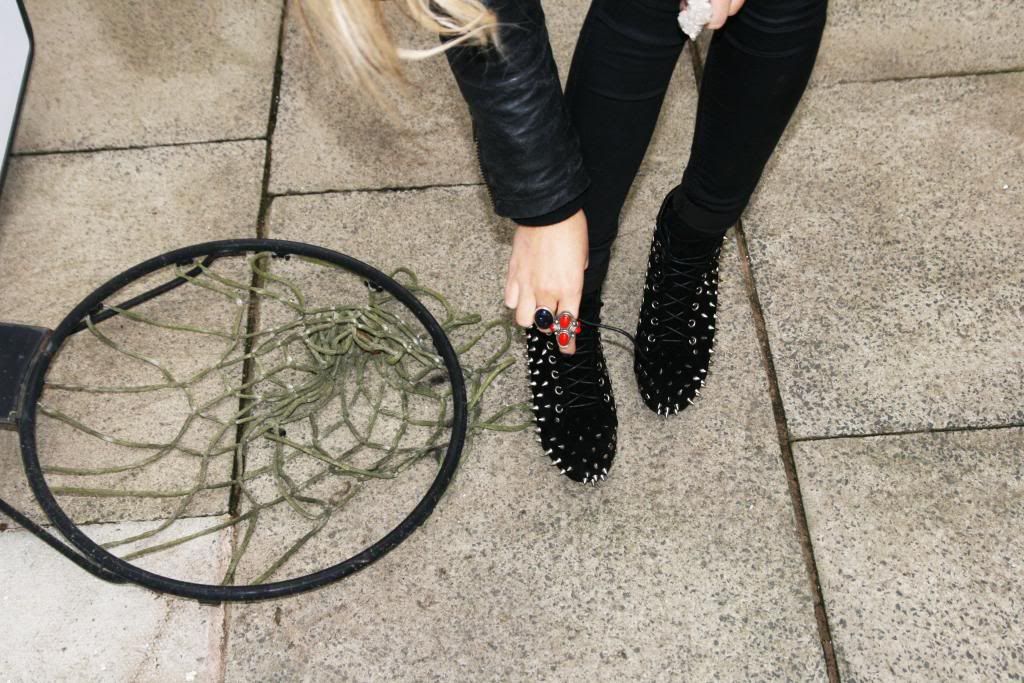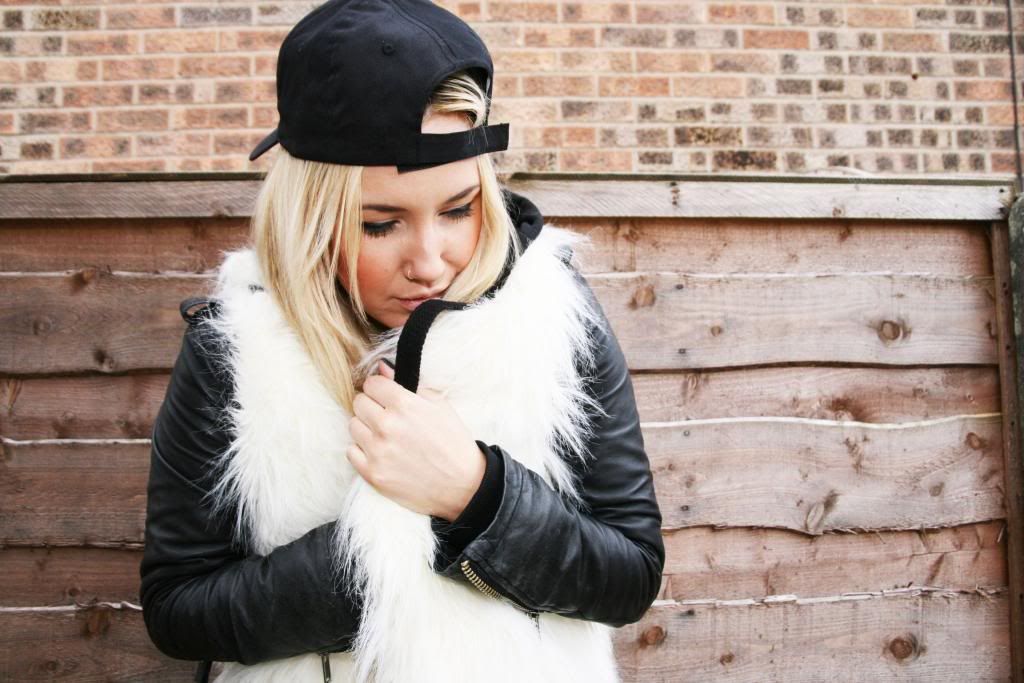 Leather jacket topshop Boutique, fur gilet (so old I cant remember where its from) cap Ebay, shoes c/o SoyouShoes, bag Deena & Ozzy, rings assorted
Hey strangers, it's been a while (as always). I'm getting all my Asia photos together to show you which I'll post up next week. Everything's been a bit mental lately as I moved home, went to Asia and am now snowed under with work...it's also actually snowing which is equally as stressful.
This is just a post of the kind of thing I wear day to day. I definitely thought Id be floating around in maxi dresses and sandals at this time of the year but instead Im wrapped up in leather and faux fur. These amazing shoes were sent to me by
SoYouShoes
and although some people think studs are over.... I will forever be drawn to anything silver and spikey. The bag was an absolute bargain in the Urban Outfitters sale at Christmas and was reduced from £75 to £20 and is the bag that I pretty much use every day.
In other news, I've decided Im bringing the cap back. I'm working a bit of a "
Challenge Anika
" vibe but I'm totally ok with it. Now I just need to find a way of casually wearing a leotard on a day to day basis.
Anyways, Im off for afternoon tea because I'm so stereotypically British. Have a lovely weekend wherever you are.
Peace out.
Penny
xo