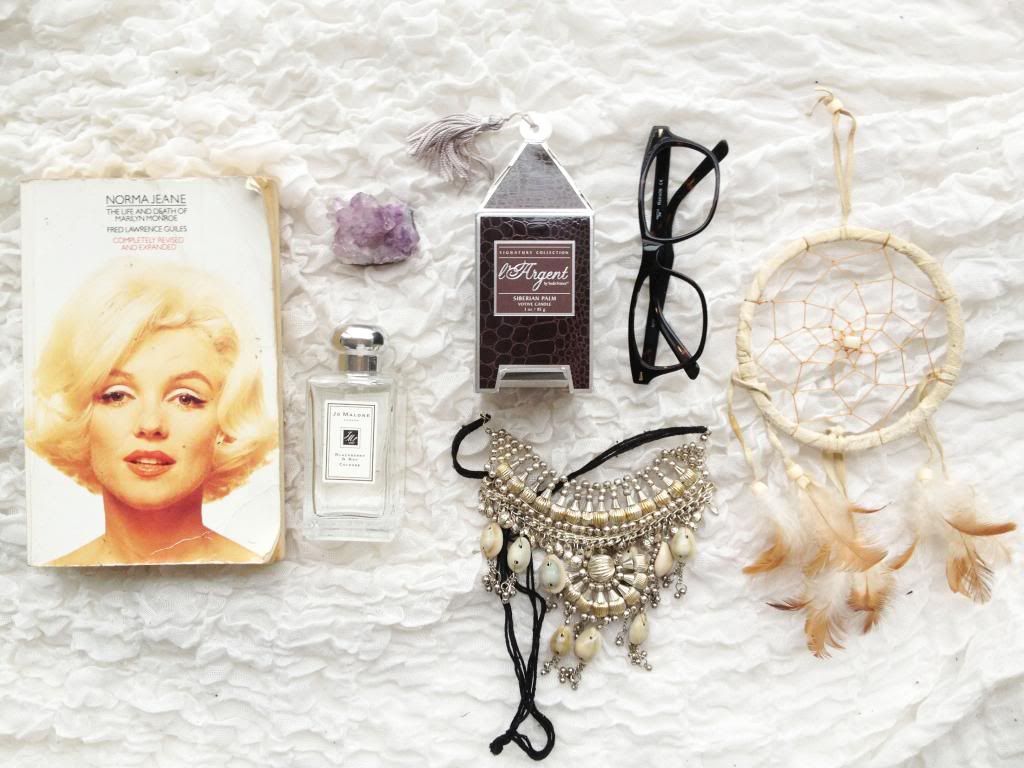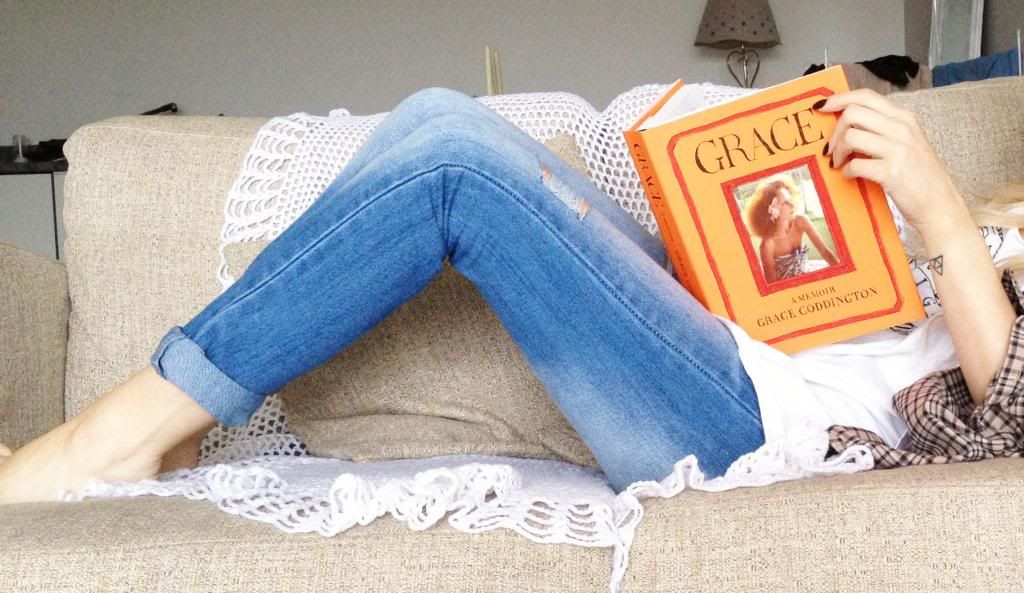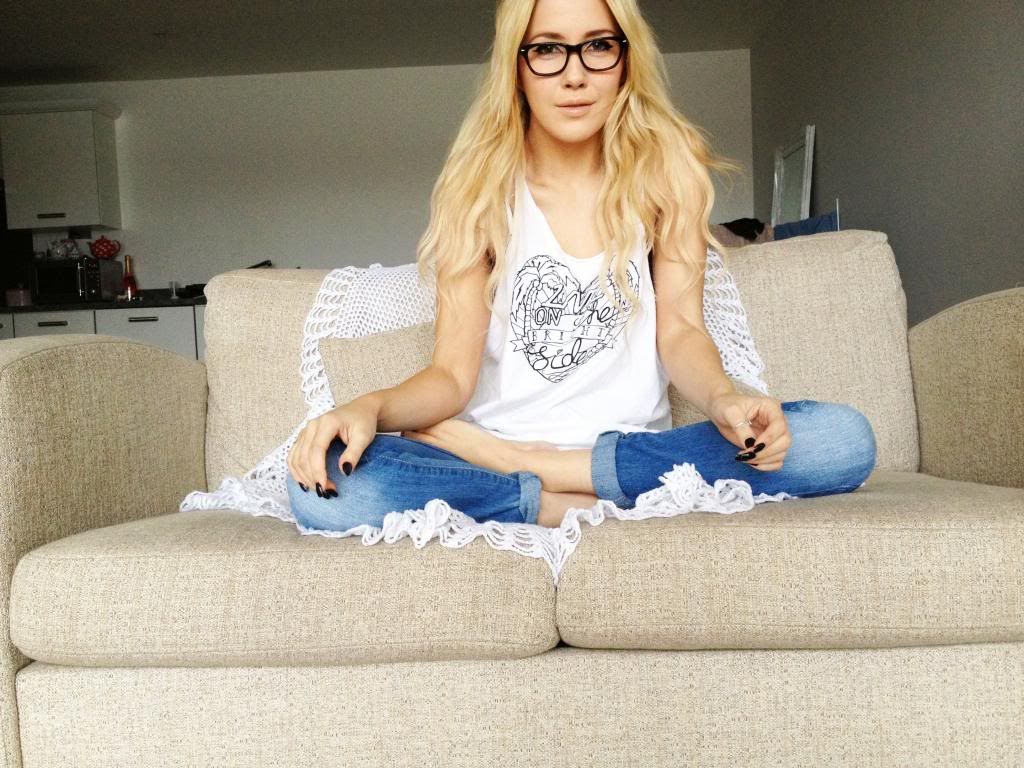 (Glasses by Retro54 at TescoOpticians, vest by Keep it bright, jeans primark with DIY rips, check shirt vintage)
This post is a little different for Fashion-Fade. Part of my new year's resolution was to blog more (Hello second blogpost in two days... someone serenade me) and the other part of it was to try out some different content, so here goes...
I've had a bit of a weird weekend and with the Manchester weather being as gross as usual, I've taken refuge inside my lovely apartment, surrounding myself with scented candles, good books and lovely things. I never really do blog posts indoors and I'm always so nosey to see what other blogger's homes look like that I thought I'd give you a sneak peek into mine!
The glasses are a new addition to my ever-expanding accessory collection. I don't actually need glasses but used to constantly get my eyes tested in the hope that one day I might actually need some fabulous frames! I opted for the
retro 09
shape from the Retro 54 range, theyre bold without drawing too much attention to themselves .... (perfect for a glasses wearing fraud like myself)
The vest is a daily reminder to be more positive from the guys at Keep it bright and you can get one
here
.
Hope you're all having a lovely Sunday too!
Lots of love
Penny
xo