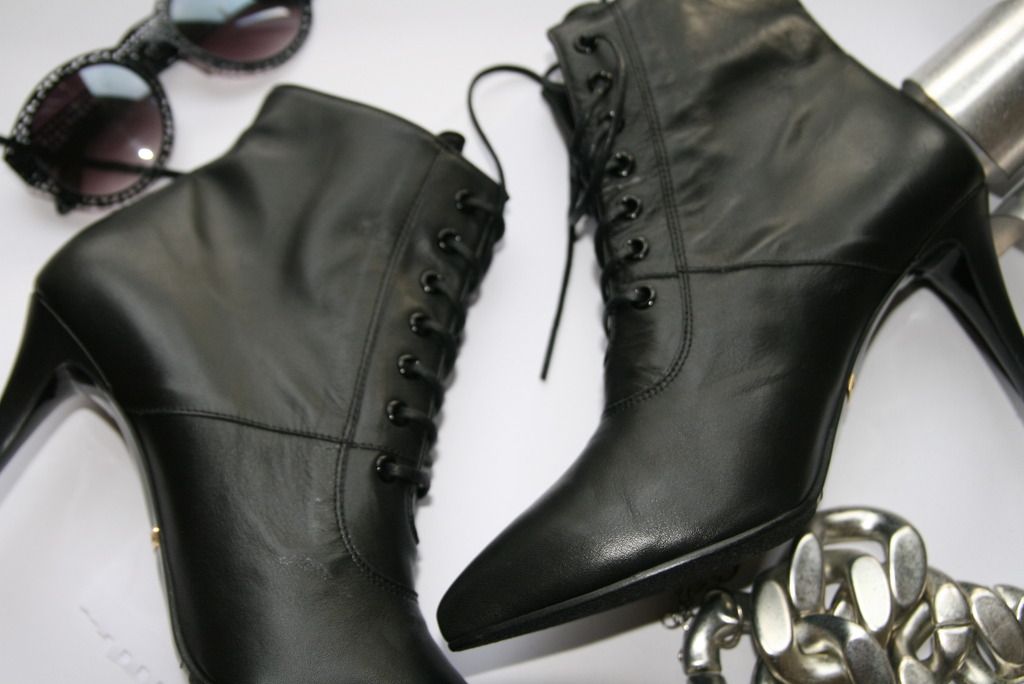 (Parfait boots by Prettysmallshoes )
Recently I was lucky enough to be contacted by
Prettysmallshoes
. An amazing shoe brand that specialises in custom making incredible leather shoes, boots and sandals for all you small footed beauties out there.
As someone who has narrow feet, I've often had to pass on some incredible shoe purchases due to the fact that shoes just don't seem to fit me correctly on the high street... But
prettysmallshoes
are here to save the day!
These beautiful witchy boots, named "Parfait" (a boot I've been looking for for so long and never found) seem even more incredible due to the fact that they were handmade especially for me! The thing that makes me love them EVEN more is that the leather is so soft and basically makes you feel like your boots are made of butter... which I know doesn't sound too pleasant but I don't know how else to portray how ridiculously comfy these boots really are!
My only criticism of the brand is that they only up to a size UK 3... which I'm sure will leave anyone over that size heartbroken!
I cant wait to style these boots for sunny evening drinks this week..... Well done
Pretty Small Shoes
for making the comfiest, sassiest boots I own.
Peace&love
Penny
xo