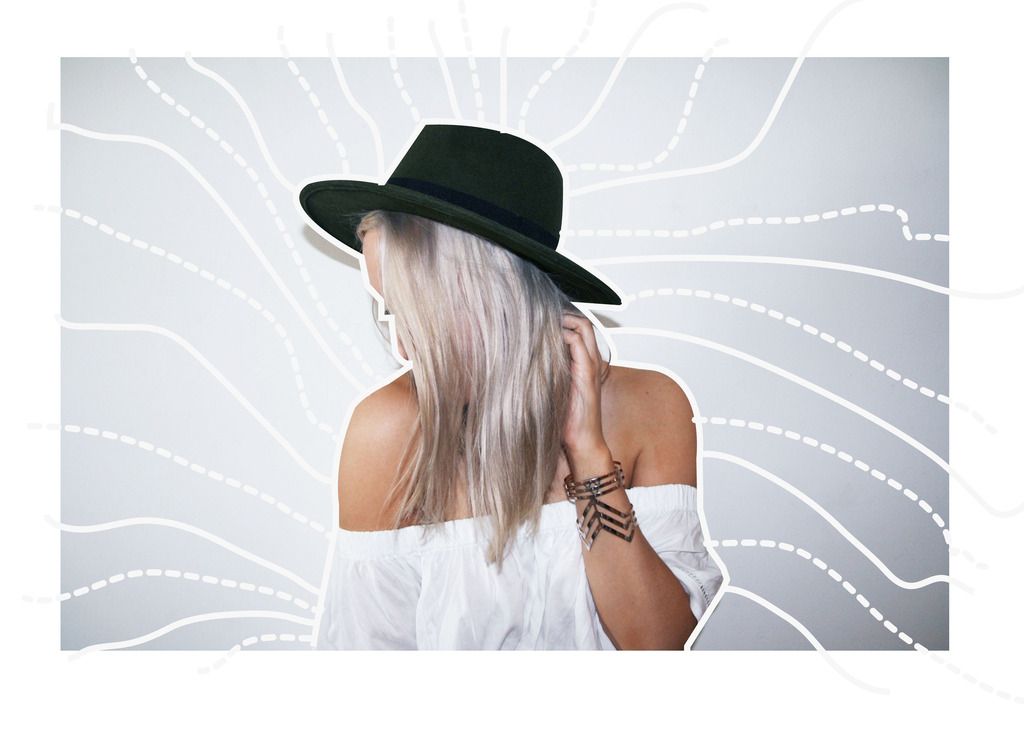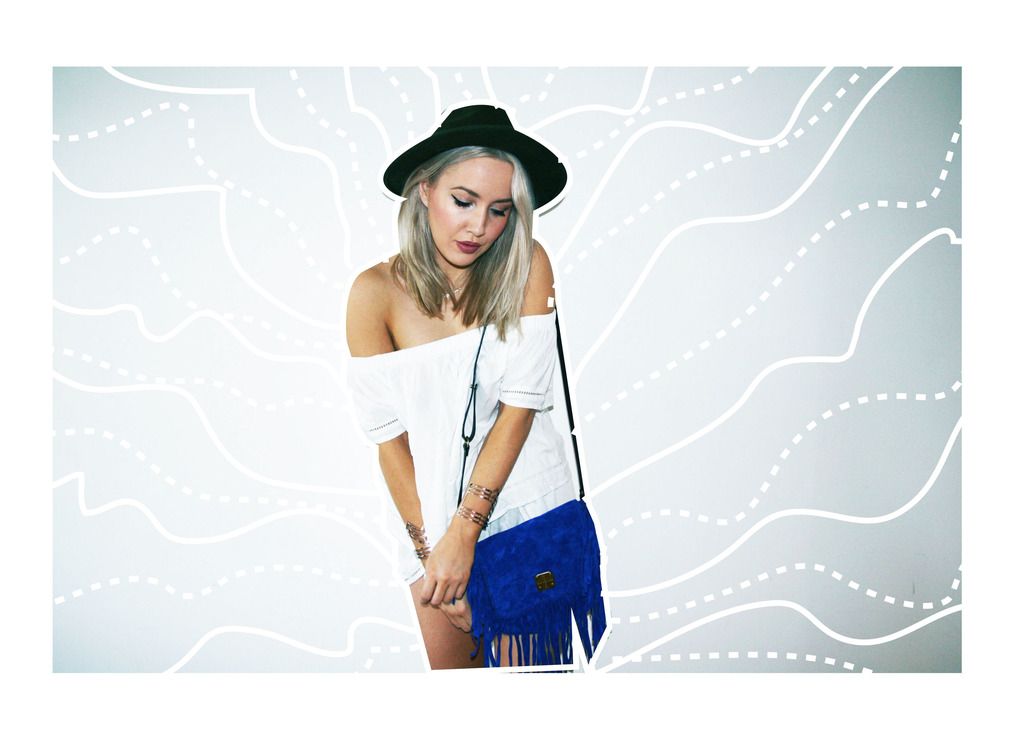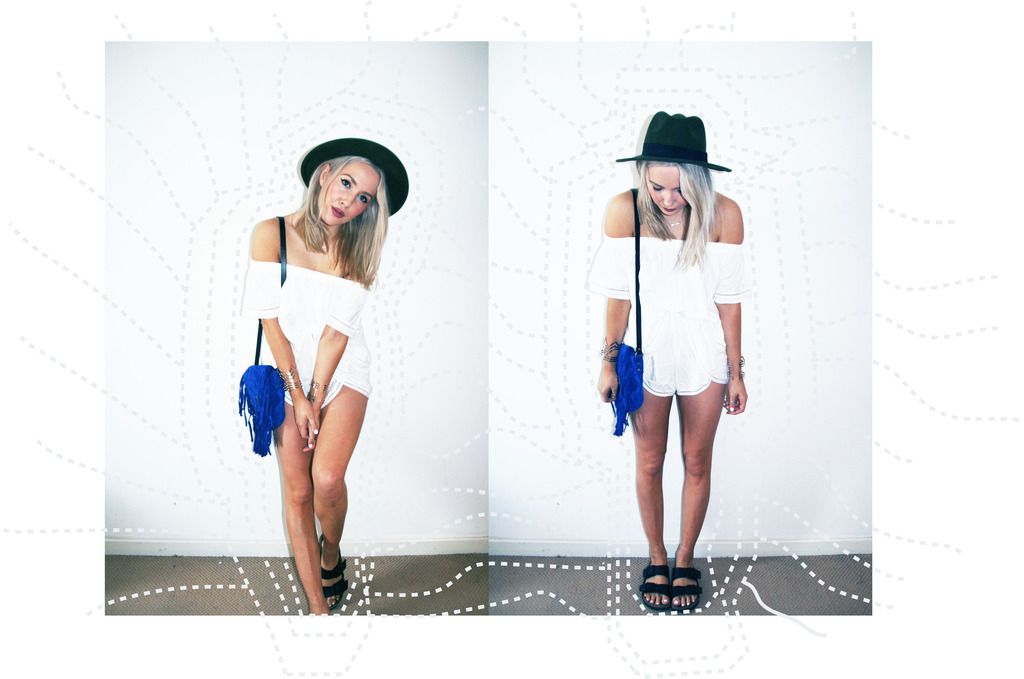 (Two piece from First & I via ASOS, Bag Fashion-Fade X Baiabags collaboration, Shoes Brikenstocks, Hat H&M, cuffs primark)
Sometimes its better to think outside the box, and this week, whilst dying to wear this gorgeous two piece by First & I, I've been having a bit of a blog brainstorm so that I can make my blog more how I want it to be, a bit more me and a bit more fun. Unfortunately it's still too cold for this beauty, but I've loved planning outfits with it for my upcoming holiday to Sicily (if you've been, please please please share any lovely things to do/see/eat)
I've spoken before about how I seem to fall in and out of love with blogging. I'm sure that everyone thinks its all freebies and free trips and nice events and parties but it's so much more and it's so easy to lose yourself in that world and the misconceptions. Blogging is hard. Especially when you have a full time job/career that seems to cut into precious blog time.... plus sometimes when I get home, I just want to lie in my underwear and eat any form of food involving cheese.
I've been talking about a bit of an overhaul for a while now and I've finally decided on the kind of vibe I want to go for. Fashion-Fade is something that I've built and I'm proud of, so I want it to evolve and grow up with me.
I'm travelling so much this year... and for once it's for pleasure not business and I can't wait to share lots of beautiful holiday snaps with you. I've finally made the commitment to make Fashion-fade more personal and to also combine my own hobbies and interests in art and music and just everything really. Hopefully you Fashion-fade fans will enjoy it just as much as I'll love posting content.
In the meantime, if there's any particular posts that you guys want to see, I'm definitely welcome to ideas, so leave a comment and keep them flowing. And in the mean time, I will be reminding myself of this quote...
"If you do not like where you are, move. you are not a tree."
Peace and love party people
Penny
xo
P.S If you could also help to raise awareness for a cause close to my heart please do so. Please share the hashtags #StopYulin and #StopYulinFOREVER across social media to try and stop the terrible dog meat festival in China. You can also sign the petition
HERE
.
A little help can make a big difference to these innocent animals.
Thank you.