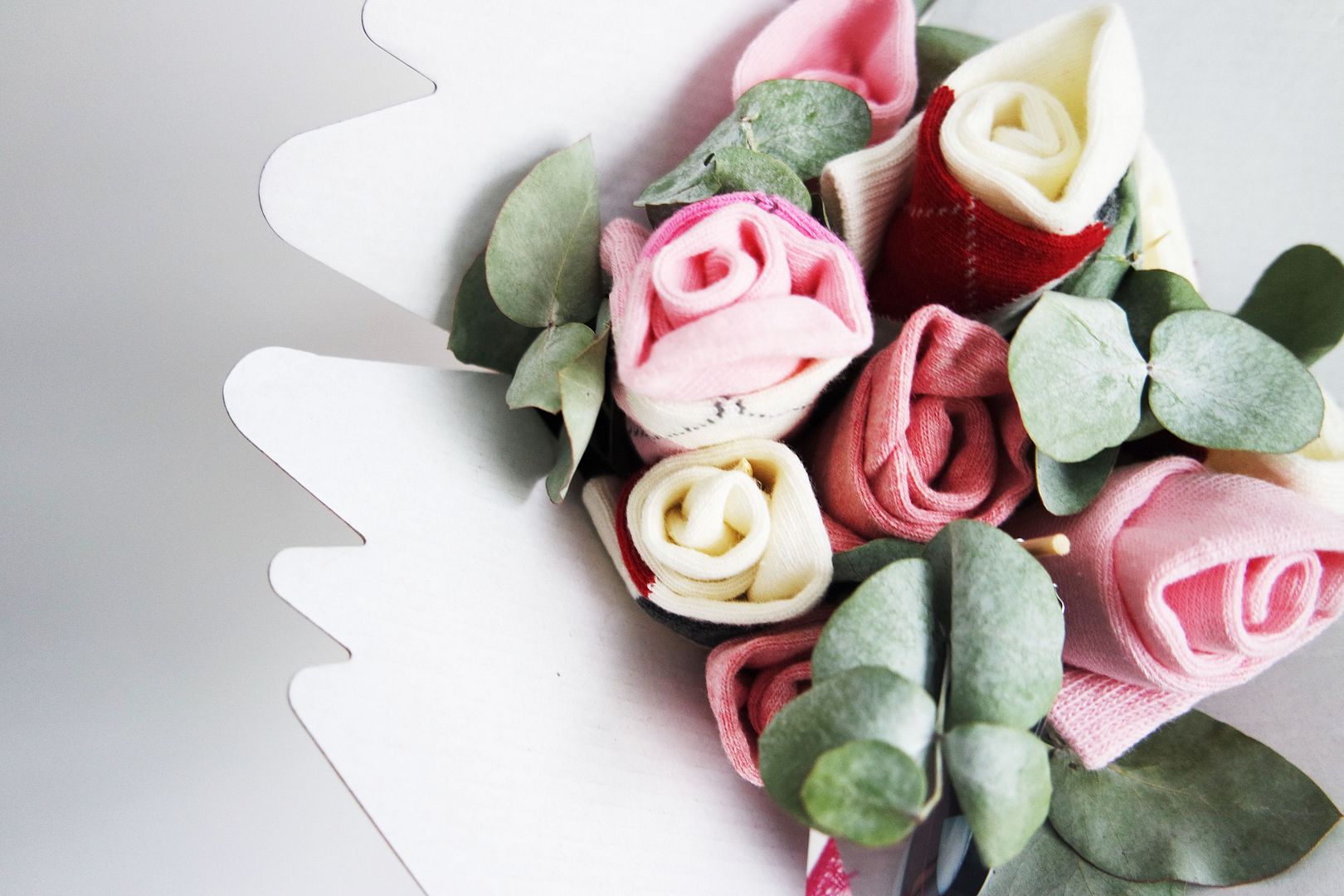 (c/o The Sock Shop Manchester)
As a blogger, I receive some amazing things through the post. However, this week I received my first ever sock bouquet... Which not only amazed me, it blew my tiny mind! That's right people... those pretty little pink roses in the photos above are actually perfectly formed Pringle sock flowers arranged with some amazingly fragrant eucalyptus leaves... I know. MIND.BLOWN
The guys at the new
Sock Shop
store in Manchester Arndale (my local shopping mecca) were lovely enough to send me one of these sock filled delights to celebrate their new store opening and I couldn't be happier with it... I also don't think I've ever been this excited to receive socks before.
So there you have it. If you like flowers or socks or novelty gifts... get yourself down to the
Sock Shop
quick time and get some treats for your feet!!
Lots of Sunday love
Penny
XO