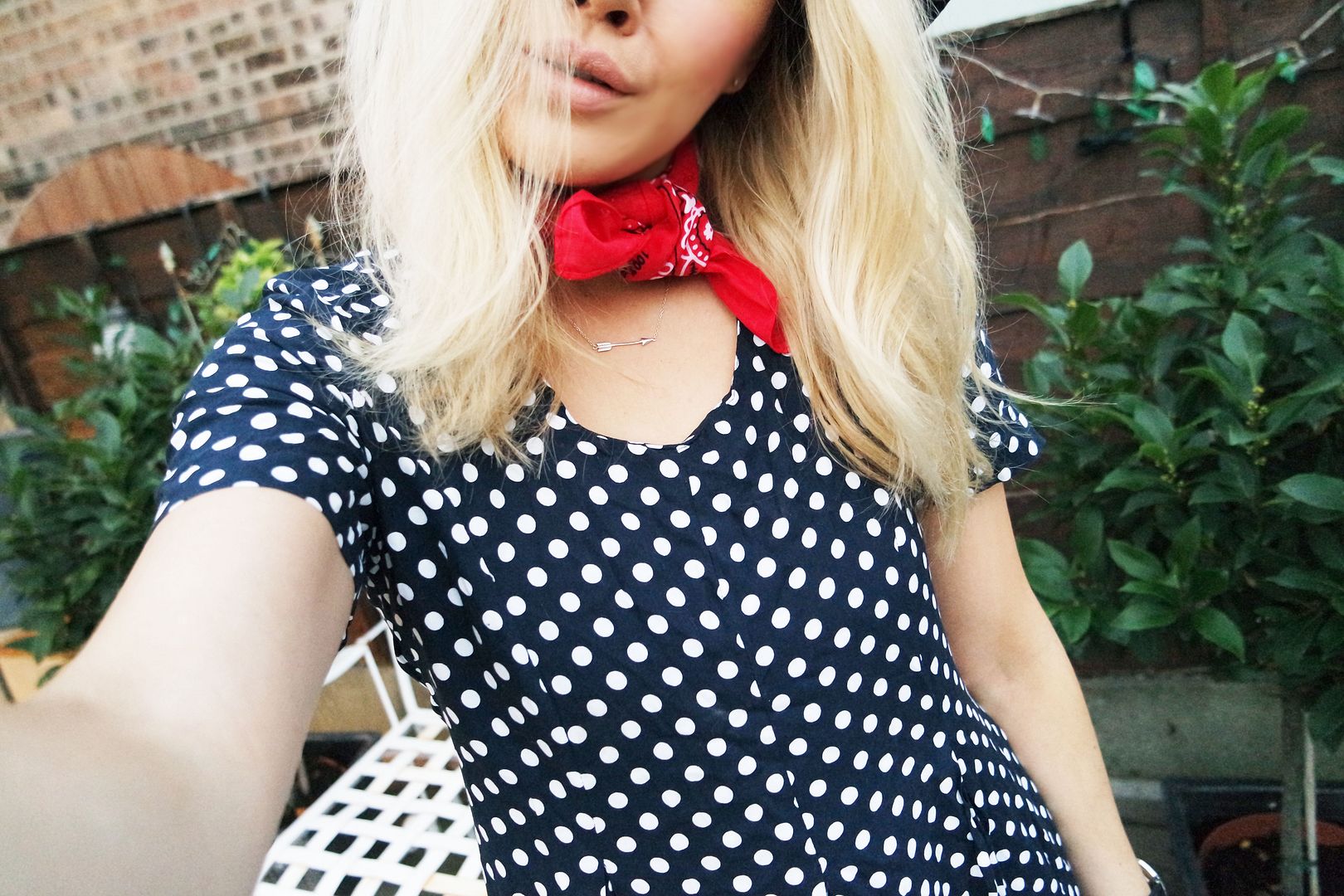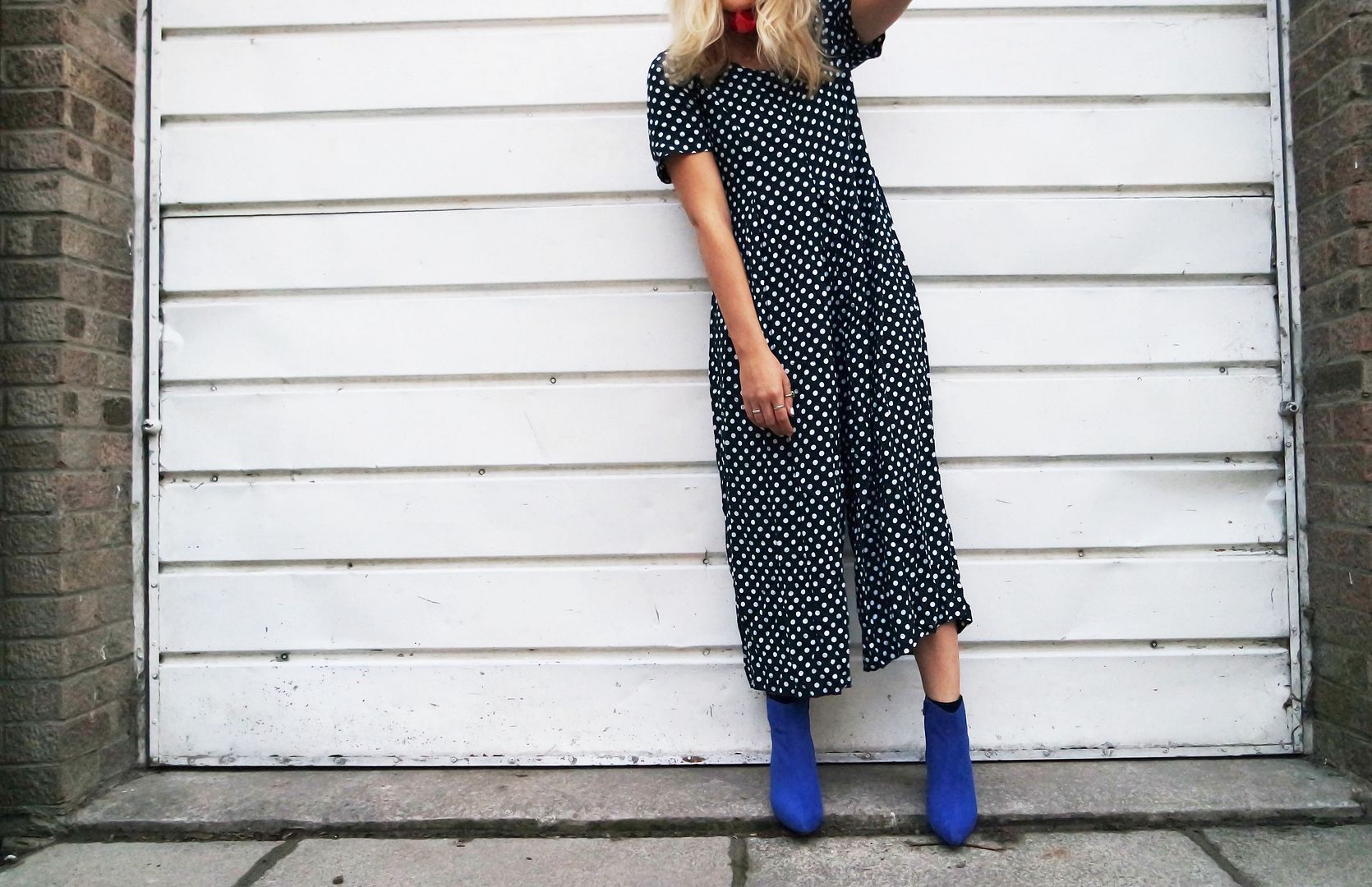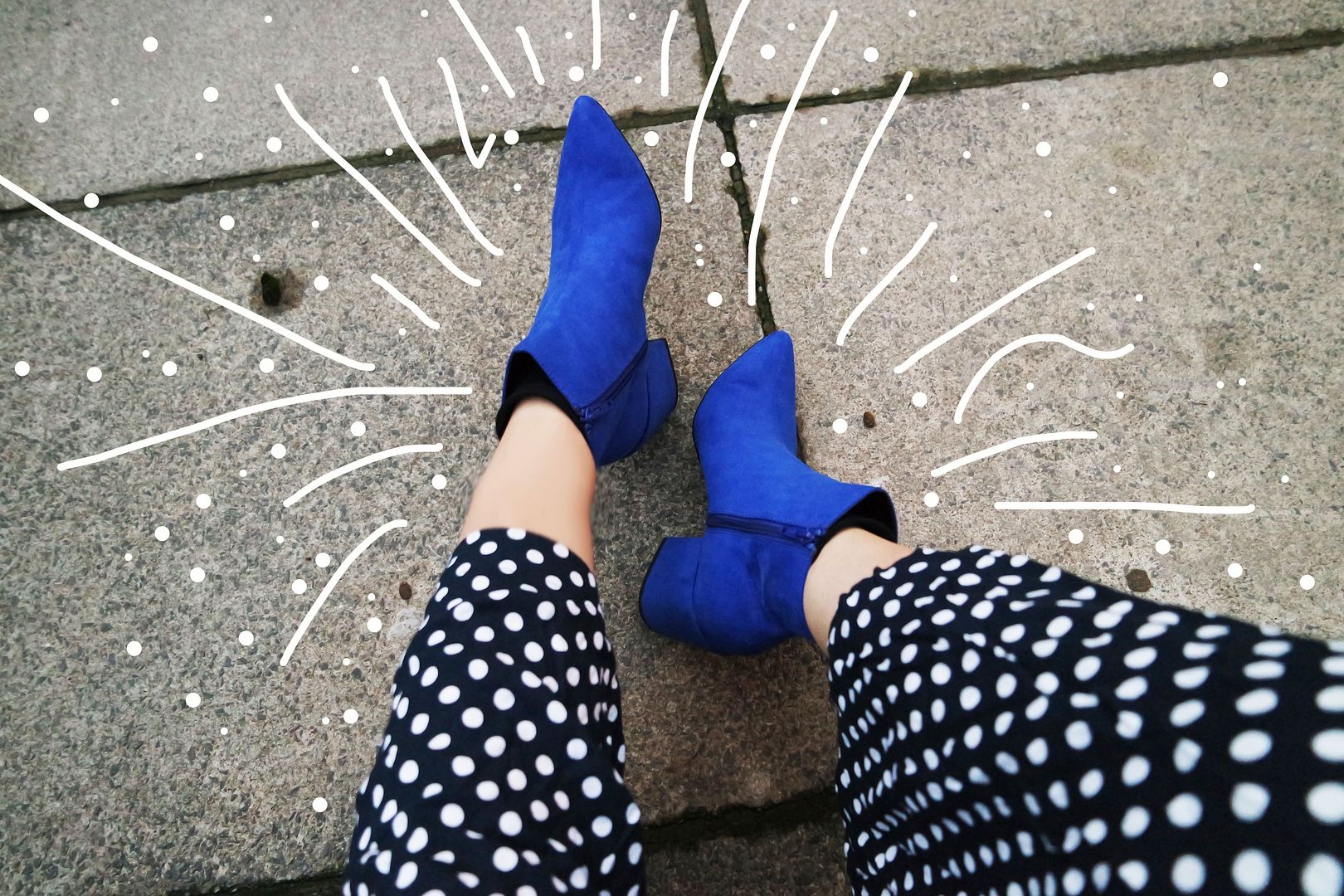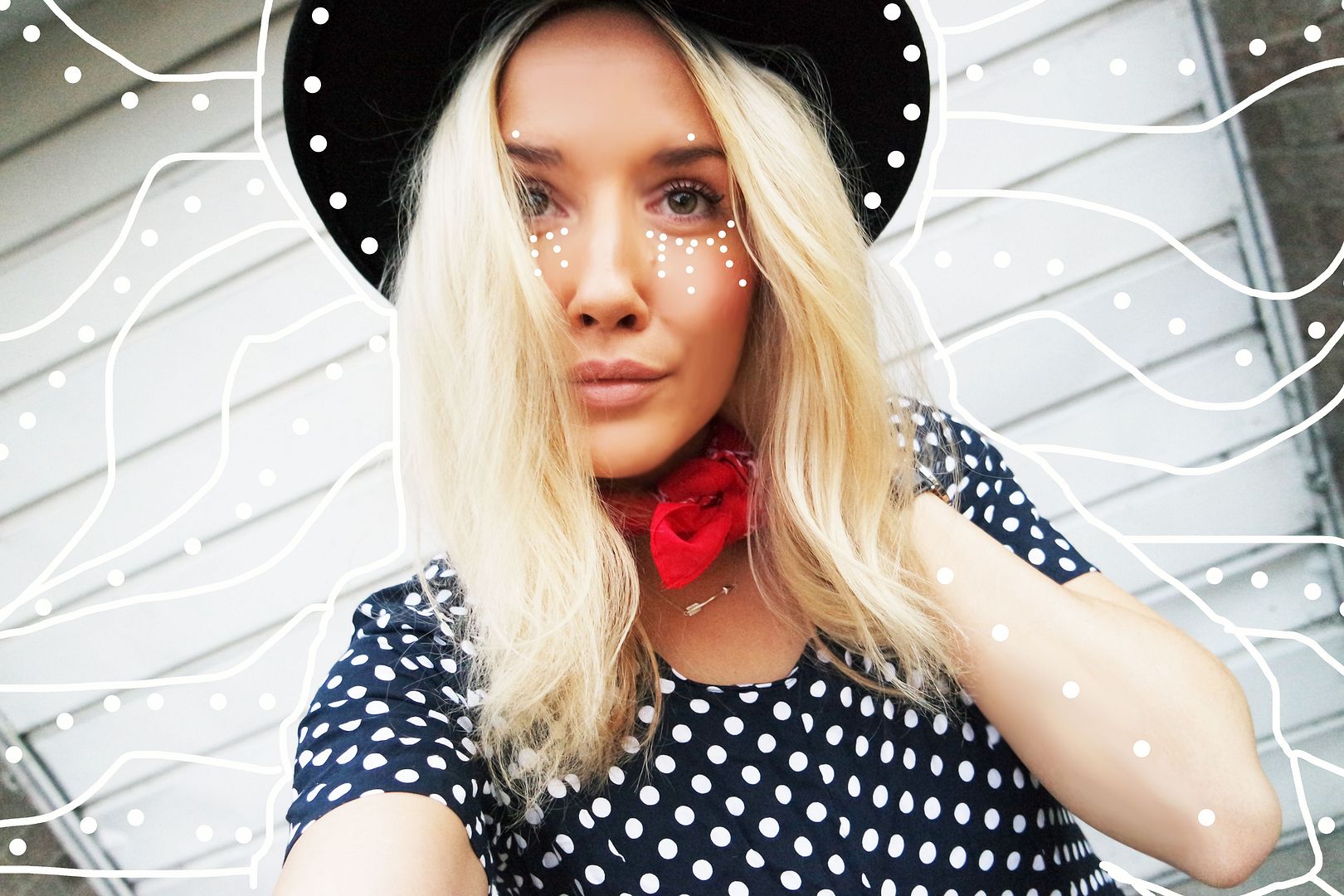 The last few weeks have been so hectic that I've been dressing a lot more for comfort than for actually looking nice in public. This isnt ideal working in fashion but th cold days and early morning and late nights have taken their toll on my outfit choices.
This recent busy schedule also meant that when I found this dream of a vintage jumpsuit on Ebay for £7, I hit "BUY IT NOW" without hesitation and essentially waited by the door until it arrived. It's everything Ive ever dreamed of and fits so well! Swishing around in it on it's own or with a jumper and jacket over the top are just ideal for when I'm running round like a giant polka dot crazy lady.
I've teamed it with a little red bandanna as a neck tie, my
Daniel Wellington
watch, some seriously messy hair and my super beyond amazing blue boots from ASOS.
Anyway... I'm off for an early night. But don't forget that you can still get 15% off a
Daniel Wellington
watch of your choice... or maybe just get an early Christmas present for someone (or yourself) with code
fashion-fade
Treat Yo self
Polka dot Love,
Penny
XO