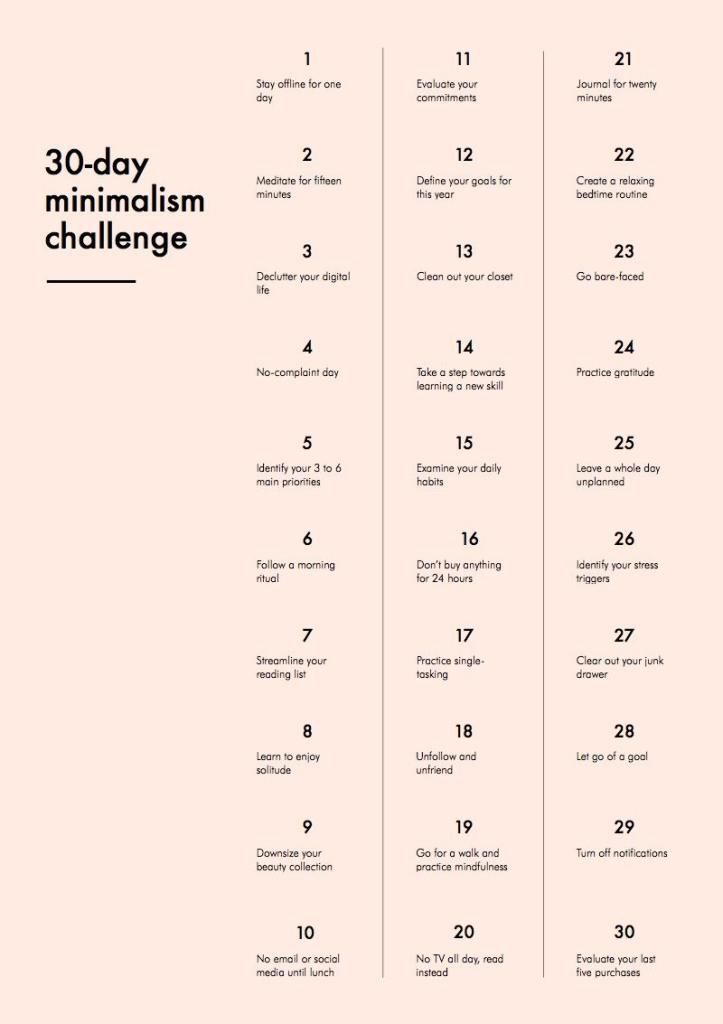 So today I decided to start the 30 day minimalism challenge (although, I'm not sure if blogging counts as social media... In fact , yeah it does. So I might have to start tomorrow) this image was something I found on Pinterest and shared on twitter and it got a lot of interest so I thought I'd share it with you guys too!
It's basically some small but productive ways to de-clutter your life and improve your well being! I'm always so hectic and crazy that I thought I'd give it a go... Plus I have to clean out my ridiculous collection of beauty products which is definitely something I need to do! The only point I wasn't too sure on was the "unfollow and unfriend" thing because I only follow people I like or inspire me on social media so maybe I'll come up with another challenge that day!
So if you want to have a go too, let me know how you get on!
Penelope
Xo