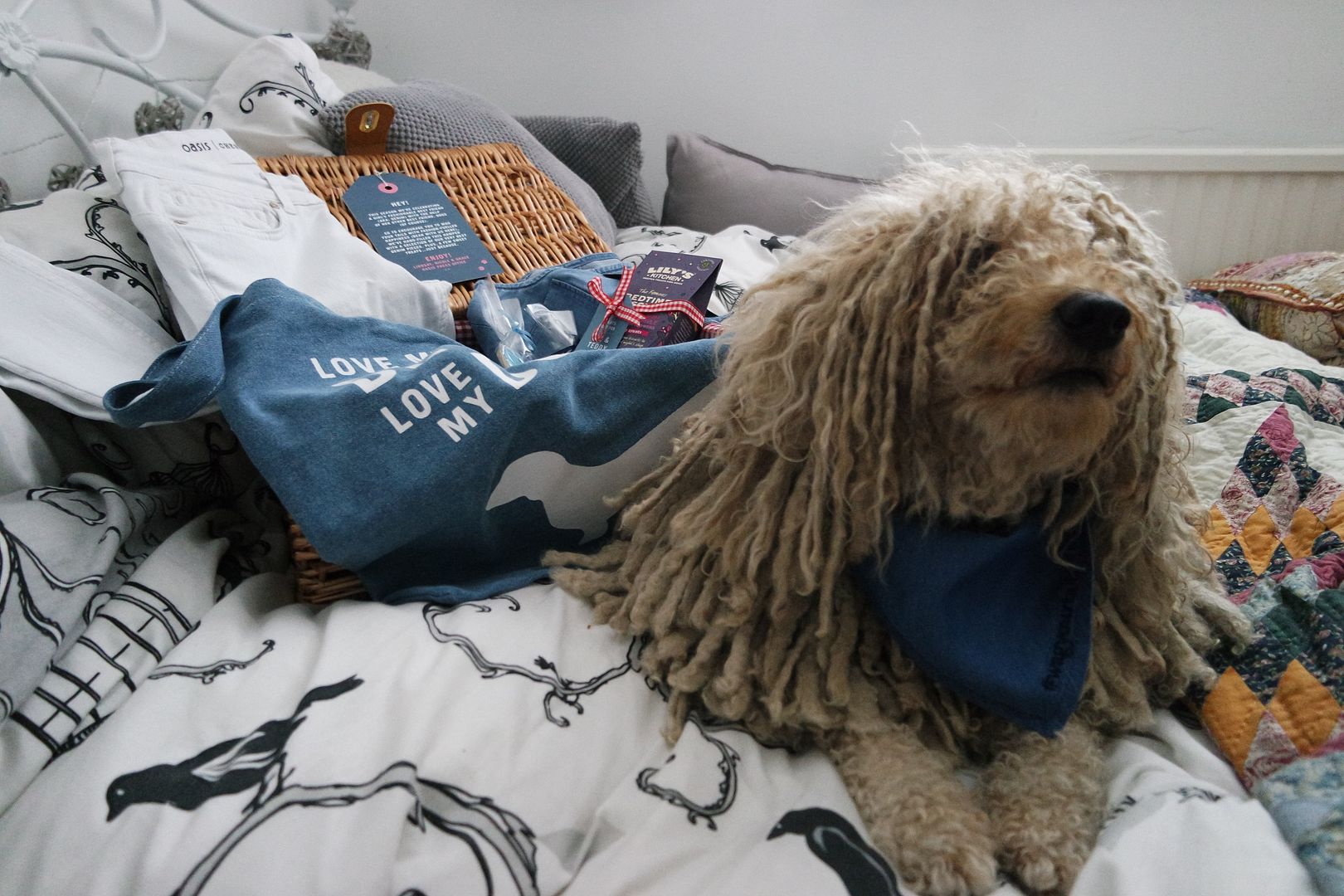 (Beautiful hamper c/o Oasis, puppy not included)
If you're looking at these pictures you're probably thinking one of two things (or both) ; "is that a dog or a mop?" .... and "Penny that dog has better hair than you." But this week, sees Teddy in the limelight as my pooches and I were fortunate to receive an incredible personalised hamper from the lovelies over at
Oasis
. The new campaign combines every girls style staples, their denim and their dogs.
The hamper included some amazing denim pieces that I'll be featuring over the next weeks and also treats for Teddy and Tizzy, plus as a little denim neck scarf (Teddy's never looked better)
The new campaign for Oasis is now online and you can send them some denim selfies of you and your favourite canine pals with the hashtag #wagyourtail ... so get snapping your denim and your dogs sistas!
Poochy love,
Penny
xo